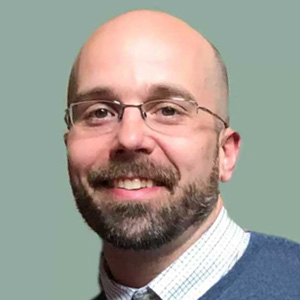 ANDREW MATUSIAK, MSW LCSW, OWNER & CEO
"Agency success, at any size, must be an intentional process, beginning with the individual and rooted in the soil of a positive culture."
– Andrew Matusiak, MSW LCSW, Owner and CEO 
Andrew Matusiak is a Licensed Clinical Social Worker with over ten years of contributing to the human services industry. In this time, he has worked in management and direct care roles in group homes, skilled nursing facilities, as a school social worker, private consultation, and as a contracted therapist. In his career, he has participated in the opening of three successful behavioral programs ranging from a day program for developmentally disabled adults, a court diversion program for adolescents, and more recently he has broken ground by creating a dynamic geriatric-psych program.
Andrew offers a unique perspective to training and developing staff and corporate leaders across the human services field. This perspective was developed as an alumnus from Fordham University with a graduate degree in clinical social work, and an undergraduate degree in psychology, along with years of experience in administrative roles and direct operations.  More recently, Andrew moved into consultation work as he supported corporations with the pursuit of innovative programming endeavors.
In his professional career, Andrew has had the privilege of working alongside many industry leaders. Our trainers and consultant team are all equally invested in the mission at Challenging Minds to improve corporate cultures, train staff, and community members on best practices of mental health and behavioral engagement, program development, and individual competencies at every level. 
Psychology Today Verified Clinician
Certified School Social Worker
Butekyo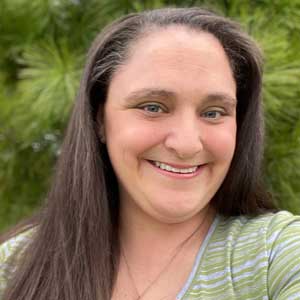 Melissa Hurley is a Licensed Clinical Social Worker with over ten years of working in the field of human services. She graduated with my Master's Degree in Social Work in 2006 from Southern Connecticut State University's Advanced Standing program and has been licensed in the state of Connecticut since 2009. During her time in the field, she has had many opportunities that have granted her the tools and knowledge that allow her to support clients in diverse ways, and to meet them where they are at.  Some of these experiences include working with Children, Adolescents and Families in In-Home Therapy models. She has also worked in educational settings, as a Psychiatric Clinician, a Medical Social Worker for children/adolescents and adults, and provided end of life support to clients and families while working in hospice. She has a particular strength in working with children through a variety of treatment options, including play and art therapy. She has a reputation for helping parents to improve parenting strategies and for providing couples therapy with the use of evidence-based psychotherapy techniques to set goals and make progress. 
Melissa uses a personalized approach to help clients learn to cope with life circumstances. She is committed to creating a caring, accepting, and non-judgmental environment in which you will feel understood, valued, and safe. She specializes in working with child and adolescent populations, psychiatric assessments, couples/family therapy, Cognitive Behavioral Therapy, Bereavement/Grief Therapy, and Solution Focused Brief Therapy.
Melissa Hurley
(860) 880-2814
Ed Bacigalupo is a Licensed Clinical Social Worker with over fifteen years of contributing to the human services industry.  He finds it a distinct honor and pleasure to now be collaborating with Challenging Minds LLC to bring highly innovative and ethical Mental Health Care to the Greater Torrington community.  He is a graduate of both the SUNY New Paltz and Albany Psychology and Social Work programs respectively and has extensive experience in managed care, administrative and direct care roles in both the public and private sector.  In his career, Ed has taken great pride in his strengths-based and humanistic perspectives; treating his clientele with respect and dignity, along with encouraging each individual to achieve their true potential in life.
In his practice, Ed works with each client to construct a treatment plan that incorporates a variety of aspects of themselves and their lives to maximize outcomes and create positive sustainability.  Ed specializes in Depression, Anxiety, Adjustment, Grief/Loss, Trauma Recovery and many other areas of Mental Health recovery and healing.  Ed combines a variety of Cognitive Behavioral and Existential methodologies in addition to his foundation of strengths and humanistic approaches.  He works with his clients to foster better self-esteem and self-empowerment.  His motto is "Find Yourself and Find Peace."
Ed remains active in attending a variety of Mental Health Conferences, Seminars and Continuing Education programs annually.  Additionally, Ed is has an appreciation for the outdoors, art, music, culture and travel.  He continues to be active in his clinic roles outside of Challenging Minds, which include care he provides to the Greater Dutchess County, New York community and Geriatric population via contractual services he renders at local Nursing Homes.
Psychology Today Verified Clinician
Ed Bacigulapo
(860) 294-4617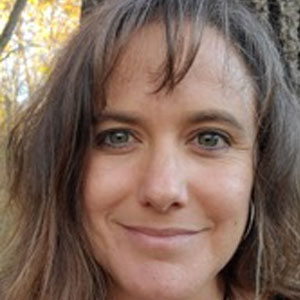 Melissa Masse is an Advanced Practice Registered Nurse who has worked across the lifespan, providing care in a variety of areas for over 10 years. She graduated from Central Connecticut State University with a Bachelor's of Science in Nursing from Sacred Heart University and went on to get her Master's of Science in Nursing. She is currently ANCC board certified as a Family Nurse Practitioner.
Melissa has most recently worked in Long Term Care facilities providing psychiatric medication management to adult residents of all ages. In her work, Melissa prides herself in working with clients as a team approach to make best practice decisions together. She brings compassion and care to her practice and looks forward to working with clients to support them best with their mental health challenges from a medication standpoint.
Melissa Masse
(860) 337-6396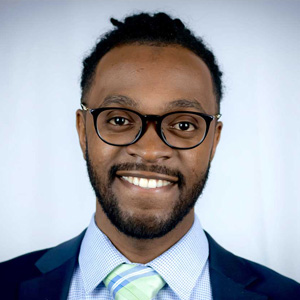 Jonah Francis is a Certified Dementia Practitioner and the President of Pansy Homecare Service. Jonah has been contributing to the human services industry for seven years, in-which he has successfully assisted clients, their family members, and their care team manage the daily challenges and stress related to aging. 
He provides continued training utilizing the habilitative approach to Dementia as well as the power of etiquette and effective communication. Outside of his professional accomplishments, Jonah has larger ties to the community, he is an active member of the Rotary club, a volunteer for the Alzheimer's Association, and a youth basketball coach. 
As a trainer and consultant, Jonah is equally invested in the mission at Challenging Minds to improve corporate cultures, train staff and community members on best practices of mental health and behavioral engagement, program development, and individual competencies at every level. 
M-F: 8:00 AM - 8:00 PM
Sat: By Appointment Only
Sun: By Appointment Only
30 Peck Road, Building #2
Lower Level Suite 2105
Torrington, CT 06790
M-F: 8:00 AM - 8:00 PM
Sat: By Appointment Only
Sun: By Appointment Only
30 Peck Road, Building #2
Lower Level Suite 2105
Torrington, CT 06790